Sunmarg Migrations Australia Pty Ltd is an immigration firm based out of Melbourne, Australia founded by Sunny Chandra. Sunmarg has successfully shown its expertise in solving complex visa cases. Sunmarg Migrations Australia is among the topmost immigration firms in Australia. Success Story of Sunmarg Migration can be confirmed by the simple fact that many other immigration firms come to Sunny Chandra for his guidance and mentorship in complex visa /immigration-related cases.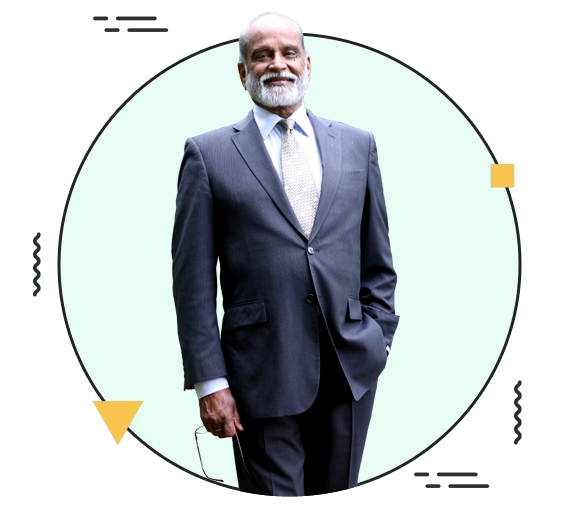 The CEO and Founder has a deep commitment to client service. He has a B.Tech. degree from IIT/Kanpur and a Masters from Canada. He and his family migrated to Australia from India in 1975 after working with IBM India.
He has had a successful business background here with over 35 years  experience in the IT industry with IBM and Fujitsu and with starting-up his own company Triveni Infotech, besides being actively involved in community and business forums.
He enrolled in Victoria University in 2009 and qualified with a Grad Cert in Australian Migration Law and Practice. He then established SUNMARG Migration Australia and started practice as a Registered Migration Agent (0959742) and has over 10 years experience in cases which relied on his knowledge of Government and business legal processes.
He is passionate about successfully solving complex cases including business visas, partner visas and protection visas. He also does high level submissions for GTE, AAT, Schedule 3 cases and Ministerial Intervention.
In particular, other Migration Agents refer their clients to Mr Chandra where the Department may have issued a Notice Of Intention to Consider Cancellation (NOICC) or Refusal (NOICR) or a notice under s501 (Character issues) or pertaining to PIC 4020 (Fraud or misleading documents).
Active in Australian community – Member, University of the Third Age (U3A); ex-President of Rotary Club of Noarlunga (South Australia, ex-Justice of the Peace (JP) and ex-Board Member, South Australian Multicultural and Ethnic Affairs Commission (SAMEAC);
Active in Indian community — Charter Member The Indus Entrepreneurs (TiE); Founding Member NRISA (Northern Region Indian Seniors Association); Life Member IITaV (IIT Association of Victoria); Member AIBC (Australia India Business Council); Contributor, Australian Broadcasting Commission (ABC) Hindi Language Radio;
Fellow, Australian Institute of Company Directors (FAICD); Member, Migration Institute of Australia (MMIA) and Migration Alliance (MMA)
At Sunmarg Migrations Australia Pty. Ltd. we are passionate about solving complex visa cases. We have solutions for all the problems you are facing while applying for the new Visa application or ongoing case or more.
Let's dive into the types of services we provide.