I got both my 457 visa and 186(PR) visa from SunMarg. I am very pleased and satisfied with their services. I personally highly recommend SunMarg Migration for visa services.
I Deborah, would like to thank Sunny Chandra sir for helping me to get through my AAT submission. I am pleased and satisfied with their service. I would like to thank sir, for the services and guided me in each step.
I hope you are doing good. Because of you I was able to apply for Bridging visa and able to pay my rent and survival. So I'm thankful to you every day. God bless you and your family.
My experience with sunmarg migration has been amazing. I admire sunny sir and udhai sir for their excellent knowledge and professionalism. During COVID times waiting for visa outcome is stressful but udhai sir is always there when I had some queries. He guided me in preparation of many documents. I strongly recommend TSS immigration Services. They makes the visa process stress free.
I had a very good experience with sunmarg migration. All my emails were responded on time and all my questions were answered in a satisfactory manner. Thank you sunny sir and udhai sir for facilitating the smooth flow on my visa application. l would definitely recommend sunmarg migration.. surely the best one 😄
Great services. I would highly recommend Sunmarg Migration to everyone I know. They are a passionate team of people drawn to solve visa related issues.
We are extremely lucky to find Sunmarg Migration Australia for obtaining our "work rights" in just under 6 weeks. We are amazed with outstanding services provided by Mr. Sunny Chandra and Mr. Udhai Singh in this regards. We highly recommend Sunmarg Migration Australia for those who are finding difficulties in obtaining their appropriate visa. Mr. Sunny Chandra is very professional and extremely knowledgeable. He always replied to all our questions promptly and managed our anxiety very patiently. We highly recommend Sunmarg Migration Australia, for their expertise and skills to be a "specialist" migration agent. Our sincere gratitude to Sunny Sir and his efficient team for bringing mental peace to our life.
At Sunmarg we believe in doing things and prove our worth. And the visa Cases solved by us in past definitely showcase our strength and what we are worth. At Sunmarg Migration Australia Pty Ltd, we were able to help those who lost all their hopes and thought there was no immediate solution to their case. Let's dive into some of these cases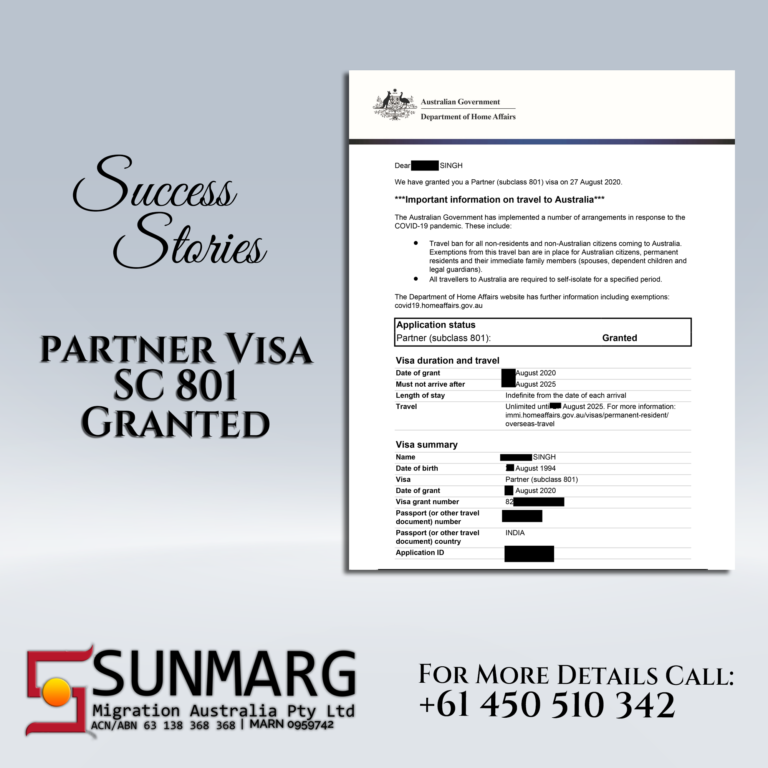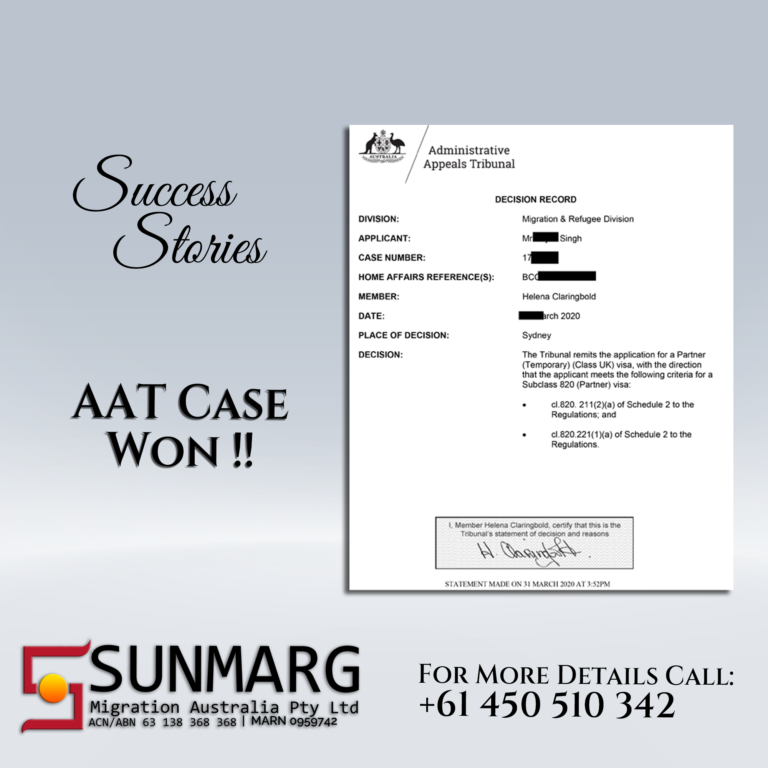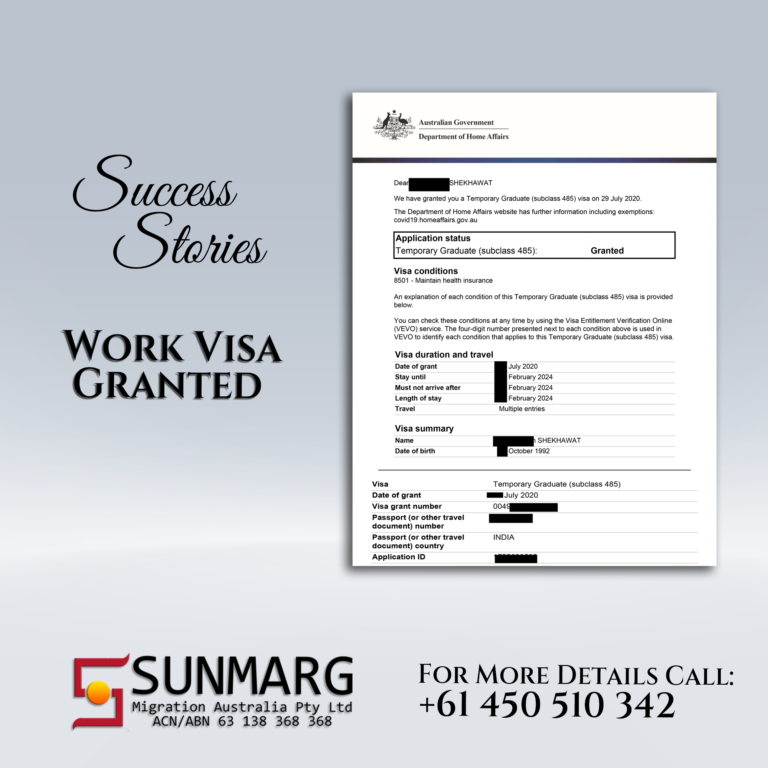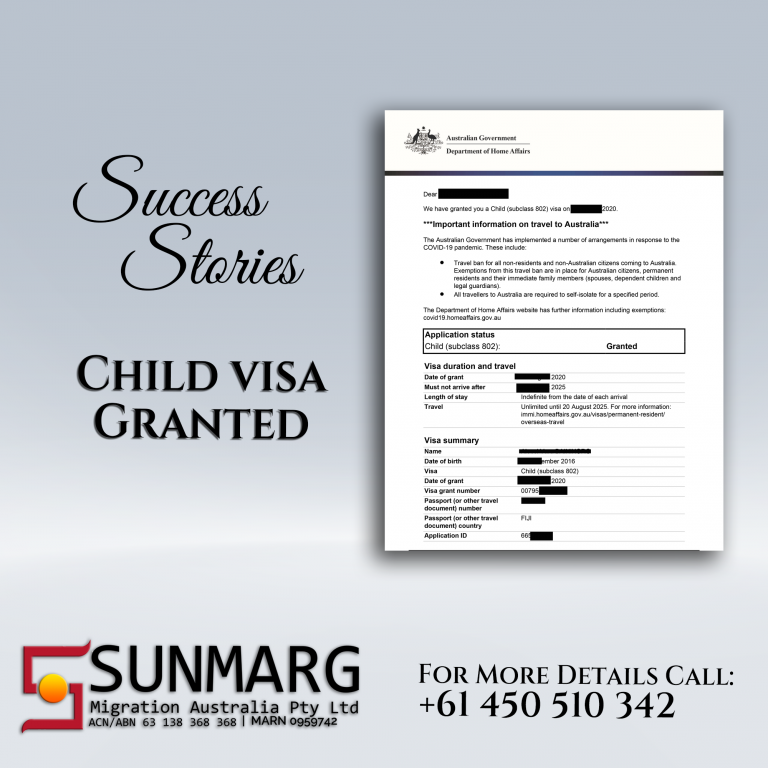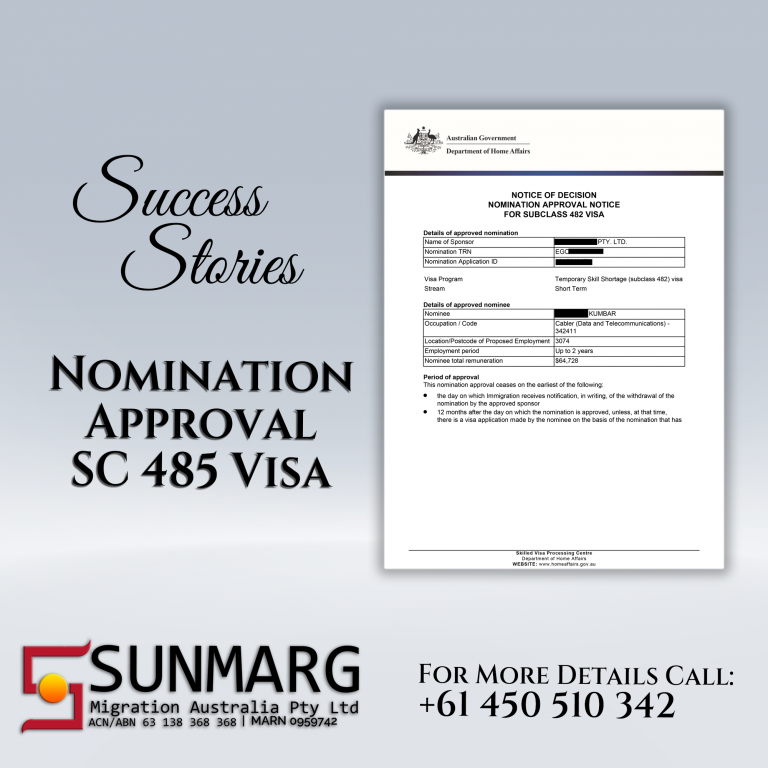 At Sunmarg Migrations Australia Pty. Ltd. we are passionate about solving complex visa cases. We have solutions for all the problems you are facing while applying for the new Visa application or ongoing case or more.
Let's dive into the types of services we provide.